Today, the organizer took photos along the route to the conference hall.
View to Yoshida Shrine from Higashi-ichijo from the side of the closest bus stop "Kyodai-seimon-mae."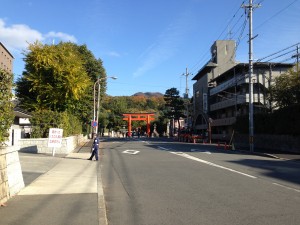 View of Clocktower from Higashi-ichijo.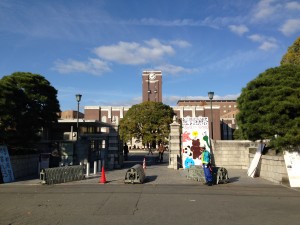 View of the entrance of Clocktower.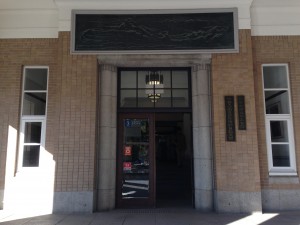 Entrance hall of Clocktower and view of the elevators to the second floor.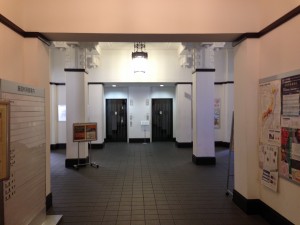 Entrance of the conference hall I at the second floor of Clocktower.